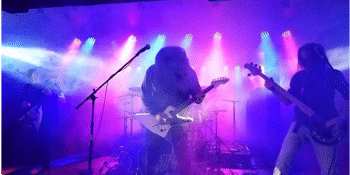 BRUTEFEST 2022
With Skeletal Remains and 15 more live acts!
Crowbar Sydney (Leichhardt, NSW)
Saturday, 12 November 2022 5:00 pm
Where all extremities find their way home..
A day of heavy on heavy music approaches with blast beats, dark dissonance and howls from the roof of Crowbar Sydney on Saturday November 12th.
Featuring Californian Death Metal Aggressors 'Skeletal Remains'; an array of international interstate and local bands (16 in total) boasting their heavy values will take their form under the genres of death metal, doom metal, black metal, true metal, thrash metal, grindcore and hardcore.
The remaining bands to play BRUTEFEST 2022 will be announced in July 2022!
Secure your tickets to this double staged chainsaw riff fest now
This is an 18+ event. Do not purchase tickets or attempt to enter the venue or front bar for this event if you are under 18. All patrons will be required to show NSW Government approved and valid form of ID upon entry.