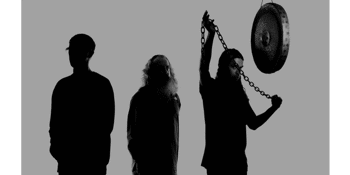 Premier Artists present
MY DISCO - Moved to The Lansdowne
With special guests
Crowbar Sydney (Leichhardt, NSW)
Saturday, 26 November 2022 8:00 pm
MY DISCO is an Australian music group that was formed between long term
collaborators, Rohan Rebeiro,Benjamin Andrews, and Liam Andrews in 2003.

In 2018 the band started work on their fifth studio album in Berlin, Germany, and
Melbourne, Australia. Working with Boris Wilsdorf and Cornel Wilzcek, the
album is titled 'Environment' and was released World Wide on Downwards
Records in early 2019. It has been considered their most uncompromising
work to date.

In 2019 the group toured Australia and Europe extensively to coincide with
Environment's release. They performed at Berlin's Atonal Festival in August,
toured with Southern Lord band Big Brave through Europe and the UK and
headlined shows in Russia in early September.
In January 2020, the band embarked on a tour of Australia and released a
remix LP on Downwards Records, working alongside label head Regis, as
well as contemporaries Rainforest Spiritual Enslavement, Giant Swan, Oliver
Ho and Kerridge.

Now they return to Sydney to remind us why the world loves them!